My name is Brittany Samm and I am so excited to start 2020 as your vice president. This is my first CAS appointment and though I may be new to the experience, I look forward to learning from all of you!
I am 32 years old and have been working professionally since 2017. I currently work for the City of Boulder as an archaeologist for the Open Space and Mountain Parks Department. I received a Bachelor of Arts in both History and Anthropology, specializing in Archaeology, from Metropolitan State University of Denver and I am currently pursuing a Master of Arts in Cultural Heritage Management from Johns Hopkins University.
In the past, I have worked as a CRM field technician for Centennial Archaeology (Ft. Collins) and have been previously active in Northern Colorado and Southern Wyoming.  Additionally, I spent most of my school years working around the Castle Pines and Castlerock area. Most of my experience in the past has been based on lithics however because of my mixed discipline, I am increasingly passionate about historic archaeology. Early in my career, I was involved in a large archival digitalization project for Regis University and later involved in photographic preservation and digitalization projects at the Lakewood Heritage Center. I have had the amazing opportunity to participate in some large-scale projects which include the Magic Mountain excavations in Golden, CO and the excavations of major Preclassic Maya city site at Chan Chich in Orange Walk, Belize.
My professional goal is to use my historic research and archaeological skills in cooperation with emerging technology to investigate subjects in greater depth and create new methodologies. I also strive to be completely objective in my research and data collection. I only wish to add to the larger picture for future generations, I do not believe it is our place to jump to conclusions. It is my belief that history is not something that can be fully understood without experiencing it firsthand.
I am most interested in archives, genealogy, studying complex societies, chains of circumstance, and large-scale architecture. My favorite time periods are the medieval and reformation periods and early American history.
I was lucky enough to marry my best friend from high school, now I have a doting husband and two super smart kitties at home who are my pride and joy. I consider myself to be highly creative and I am a fantastic cook. I worked as a freelance and event photographer for over 7 years and enjoy crafting and listening to many different types of music. Most recently I have taken up longbow archery and am now attempting to fly drones. If anything, I am versatile.
My husband and I also enjoy spontaneous traveling and spending way too much time with each other, we often make historic trail maps into unique road trips in the summers. We spend a lot of time watching, analyzing, and criticizing movies and are most definitely foodies and enjoy lavish meals we can't afford. I am one of those introverted extroverts, I love being social, make friends easily, and enjoy going out, but almost always prefer spending time at home with my boys.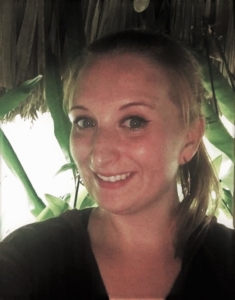 While I am obviously new to the chapter, I am committed to being an active vice president and living up to your expectations. Please don't hesitate to contact me if you have any recommendations for future lecturers or speakers. I look forward to getting to know you all in the near future!